Aerospace applications often have no room for error, which can make it difficult for you to find suitable parts that meet your industry's strict safety requirements. It's not enough to rely on materials that can merely tolerate these extreme aerospace environments; engineers like yourself demand high-performance materials that can help them push the limits of what is possible.
Over the years, aerospace engineers have come to trust carbon graphite over almost any other material because it has several properties that make it ideal for high-altitude applications.
Let's examine why carbon graphite is so useful for aerospace as well as why you'll find it beneficial to build a relationship with a trusted, reliable carbon graphite manufacturer.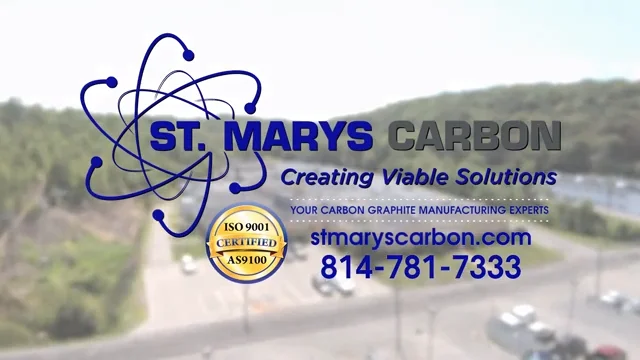 What Makes Aerospace Applications Challenging?
When designing high-altitude components such as seals, bearings, valves, or rotors, you typically face several challenges. Jet engines, for example, can often reach temperatures in excess of 1,000°F as well as incredibly high rotating speeds that create a lot of friction.
Typical grease or oil lubrication is usually insufficient for handling this friction because constant lubrication is often impractical, and most lubrications will burn up after application. This means you must largely rely on self-lubricating materials.
Carbon graphite is one of the most versatile self-lubricating materials available, and it's also known for withstanding dry atmospheres, high-pressure atmospheres, and high temperatures. Thanks to these properties, it's no surprise that carbon graphite is a favorite of aerospace engineers.
Why Carbon Graphite Is Ideal for Aerospace Applications
If you're an aerospace engineer, you're likely concerned with improving efficiency. You must increase the service life of aircraft, boost fuel efficiency, reduce aircraft weight, and run hotter engines. Here's how carbon graphite assists with each of these concerns:
Weight Reduction
Carbon graphite has a variety of useful properties that make it perfect for aerospace applications, but none as simple as weight reduction. Carbon graphite is a very lightweight material, and it also has a lower density than other common aerospace materials. If all else is equal between carbon graphite and another material, engineers will often choose carbon graphite due to its lighter weight.
Longevity
Carbon graphite's self-lubrication and heat transfer properties alone make it a very durable material for aerospace applications. Longevity is further increased when the porosity of carbon graphite is decreased through the impregnation process.
In the case of airlines, having a mix of new and old aircrafts affords them the flexibility to replace aging models when it benefits them financially. This, obviously, is much preferred over being forced to purchase new aircraft due to poor longevity.
Fuel Efficiency
Fuel can be incredibly expensive. For example, fuel alone typically accounts for 15-20% of an airline's total expenses. As discussed above, carbon graphite can help reduce the weight of aerospace applications, which improves fuel economy. Every pound saved could save companies thousands each year in fuel costs.
However, weight isn't the only aspect of carbon graphite that benefits fuel efficiency. Carbon graphite also makes it easier for engineers to maintain oil temperatures in an engine's bearing cavities; its thermal properties help to transfer heat to the appropriate areas of the engine. This allows for more optimal engine temperatures and improved fuel efficiency.
Extreme Temperatures
Carbon graphite can be impregnated with oxidation inhibitors, creating seals and bearings that can run at higher temperatures. The impregnated material efficiently transfers heat, thus preventing overheating and improving overall performance.
Selecting the Perfect Carbon Graphite Manufacturer
Carbon graphite is always a great choice if you want to push the limits of your aerospace application, but it's still vital to shop around for the ideal carbon graphite manufacturer for the job. Here are three things to consider when looking for a carbon graphite manufacturer:
1. Proprietary Carbon Graphite Grades
Did you know that most carbon companies don't actually develop and mix their own custom grades? Some aerospace applications might not require custom grades of carbon graphite, but it's best to work with a company that can provide custom-manufactured solutions if the need arises.
St. Marys Carbon is one of the few carbon companies to make each and every product in-house, from the initial mixing of the carbon grades to the time it's shipped to the customer. All of our products can be custom-manufactured to the specific requirements of your aerospace application.
2. Reliability
As much as you need to be able to trust carbon graphite seals and bearings, you must also be able to trust your manufacturer. Don't let lead times be your downfall, and don't risk working with a company that can't meet the strict requirements of your application.
St. Marys Carbon offers customers industry-leading delivery times. We guarantee that your order will be shipped on time, and we can work with you to meet any timing-related requirements. Our reliability comes from a commitment to flexibility and thinking ahead. Our goal is to deliver total customer service, and we do this by offering personalized experiences for customers.
3. Aerospace Experience
Working with a manufacturer that has aerospace experience and expertise makes a world of difference. We are able to quickly recommend specific carbon graphite grades and solutions even if your application has very specific or demanding requirements.
St. Marys Carbon has a longstanding relationship with the aerospace industry, completing countless custom-manufactured carbon graphite aerospace applications. You can trust our experienced team to deliver a solution that works for you. Contact us today to get started!